Tim Koch
HSE Professional | HSE Manager | HSE Superintendent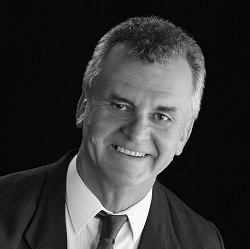 Summary
Hello, I am Tim Koch, an Occupational Health and Safety professional from Adelaide, South Australia. I have extensive leadership experience in the mining sector and have demonstrated my abilities in leading and influencing behavioural safety in open cut and underground mines, processing facilities, construction and deconstruction projects throughout Australia and PNG. I have a passion for influencing workplace behaviours and driving safety performance in consultative team environments.
Some of my Key Strengths:
Building strong working relationships and respect
Emotional intelligence
Understanding and application of Risk Management principles
Commercial benefits of effective Safety and Risk Management
Developing effective HSE Management Systems and Procedures
Implementing Effective Safety Training and Communications
---
Professional Experience

Safety & Health Superintendent
OZ Minerals - Prominent Hill
2016 - 2019 | South Australia
Prominent Hill is a copper-gold mining operation in northern South Australia and produces one of the highest grades of copper concentrate traded on the open market.
---

HSE Professional
Hays
2015 - 2016 | Western Australia
Providing HSE coaching and support at Newcrest's Telfer Gold Mine.
---

HSEQ Superintendent
Macmahon
2014 - 2015 | Western Australia
Macmahon provides contract mining services within the resources sector, with surface mining operations in Australia, New Zealand, Asia, Africa and Mongolia.
Provided HSEQ leadership and support for the Tropicana Gold Mine in an alliance with AngloGold Ashanti Australia.
Provided HSEQ leadership and support for the Orebody 18 iron ore mining project in the Pilbra of Western Australia through the final stages of demobilisation.
---

HSE Superintendent
Mineral Resources
2013 – 2014 | Western Australia
Mineral Resources is an Australian based diversified mining service, contracting, processing and commodities production company. Crushing Services International (CSI) is part of the MRL group and provides tailored build-own-operate or build-operate crushing, screening and processing plants for major mining clients.
Provided HSE leadership and support to site HSE and construction personnel on Nammuldi Below Water Table construction project.
---
Improvement Specialist
BHP Billiton
2012 – 2013 | Mt Keith Nickel Mine WA
Mt Keith has an Open Cut Nickel Mine, Fixed and Mobile Plant Maintenance and Concentrator Processing operations employing 600 people, including a number of contractor partners.
---
Safety Superintendent (Acting H&S Manager)
BHP Billiton
2011 – 2012 | Mt Keith Nickel Mine WA
---
HSEC Superintendent - Talc Redesign Project
BHP Billiton
2010 – 2011 | Mt Keith Nickel Mine WA
---
Safety Consultant
Koch Business and Safety Innovations - (Self Employed)
2007 – 2010 | Australia
Provided Contract Safety Services to mining companies and small businesses.
---

HSET Manager
Roche Mining
2005 – 2007 | Century Mine Qld
Roche Mining employed 550 personnel and was the alliance partner to Zinifex Mining. Roche Mining was responsible for all earth moving from the Open Pit and Heavy Vehicle Maintenance.
---

Safety Manager
Placer Dome
2003 – 2005 | Misima Mines PNG
MML was an Open Cut Gold and Silver Mine on a remote island in PNG. This period involve the final stages of processing and closure of the mine. A Deconstruction Project continued for 11 months to remove all infrastructures (including mill, processing facilities, power station, gold room, engineering and maintenance workshops, deep sea tailings line, administration and accommodation buildings) and rehabilitate the land for sustainable farming and rainforest.
---
Safety Coordinator
Auriongold
2002 – 2003 | Kalgoorlie West Operations
---
Training and Development Coordinator
Goldfields Limited
1999 – 2002 | Kunduna Gold
---
Training Coordinator
Goldfields Limited
1996 – 1999 | Paddington Gold
---
Training Officer
Western Mining Corporation
1994 – 1996 | Kalgoorlie Nickel Smelter
---
Contact
Name:
Email:
Phone:
Comments:
How did you find out about me?

---
Tim Koch
Mobile: 0457 531 198

Email:





sitemap